Interiors fashioned to how you live
My name is Juliet Harper and I am an interior designer currently living in Singapore. I aim to help clients in a collaborative environment with their ultimate vision in mind. I help them understand and define their personal style and guide them on the road to achieving their ultimate design goal. It is my passion to constantly pursue fresh inspiration, by searching for the most compelling design styles and best materials available. Together we develop a creative concept that exceeds expectations.
I have always had a passion for design but my real journey began with my love of travel and living in Europe, where I was neighbour to the incredible designers at Vitra House, Germany. With the art galleries and museums on my doorstep, I threw myself into the world of art and design. Originally with a medical background my love for design moved to another level when I embarked on the study of interior design. I have a keen eye for detail and a passion for pattern, colour, fabric and furniture. A very social person who loves to be with people, I believe, it is a match made in heaven.
Furniture and fabrics selection
Taking the work out of choosing and sourcing crucial items for your renovation project that set the right mood.
Helping you to make the right color choices that look good, suit your project and help you stay on track..
Understanding what artwork and objects add visual interest, comfort and style, and where to source them.
Knowing about furniture placement and fundamentals in design can help update your existing space at minimal cost
Restyling an existing space
Working closely with you in the event planning and design process to develop a cohesive look and feel.
Interior Design
Tips & Advice
Helping you up your design game by giving well- placed design and styling tips along the way.
Nothing is more Extra and gives off the WOW factor than a fabulous table setting or fantastically put together event.  The Style Affair came about by doing just that- organizing great parties, well-curated events and with the understanding that the eye is attracted to beauty and the ears to music and laughter! Being a great host is all about paying attention to the finer details. No stone is left untouched and there is a surprise around every corner. It's exactly the same principle used in designing interiors.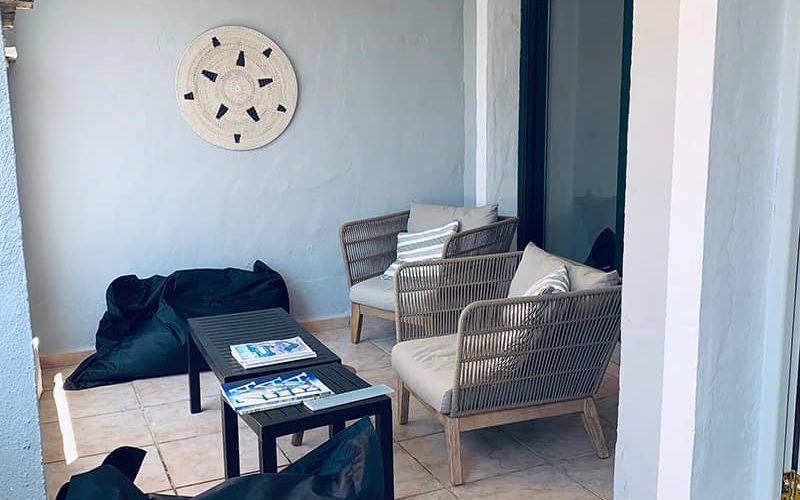 See how we turned a tired old 1990s house in a remote coastal area of Spain into a modern, slick "surf shack" right on the beach that has a cool LA beach vibe but keeps the Andalusia charm..
An unexpected purchase right at the beginning of a very unexpected global pandemic, we found ourselves making a quick decision on what to do moving forward. Rather than a house lay empty, we chose to furnish it as a holiday stay.
The Style Affair has been writing and contributing to many articles in magazines in Singapore and have a regular column in the ANZA Singapore magazine on interior design, style and event styling.
If you like to work with me to collate ideas, or to find a common design theme and design goal for your next project, click Contact Me.